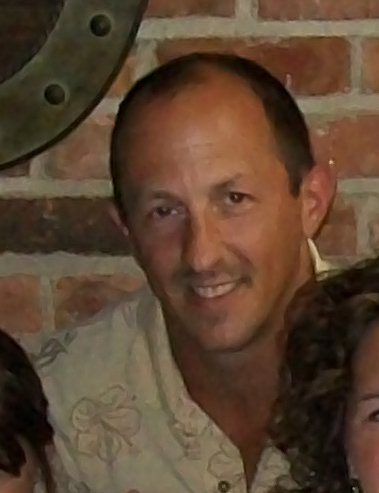 My name is Wayne A. D'Angelo. Born and raised in Springfield, MA; and now residing in Warren Ma. husband and father to two little girls.
I guess I would say my artistic abilities started back when I was a child, always finding myself drawing and excelling in art classes in school. I have always held employment positions that catered to individuals and collectors alike of fine firearms, jewelry, knives and scrimshaw.
My first employment position was at SMITH & WESSON. I entered a training program there to become a fitter (gun builder). After a few years I left S & W, only to find myself at COLT firearms working in the warranty-repair department. I stayed with Colt for a few years until a layoff landed me in a new place of employment.
My next job is where my love for firearms engraving was founded. I was hired as a custom gunsmith for Fountain Plating Co. The owner had a vast interest in fine-engraved firearms. My duties at Fountain entailed doing the prep-work on the gun before landing in the hands of a master engraver. Once the engraver completed his work, the gun was returned to me to color buff, plate (in either silver, gold, nickel or blueing), reassemble, and making sure everything functioned properly & safely. This process gave me the opportunity to study the works of various engravers. There were a few books in my shop about engraving, so I began reading them and started making my own tools to begin my never-ending learning process on the art of engraving!! I stayed with Fountain Plating Co. for several years, until it underwent new management and restructuring.
I then went on to work for Hannoush Jewelers, a very large family-owned jewelry company. My duties, initially, only involved engraving. I then had the opportunity to work right along side to a Master Jeweler from Greece, who was trained at this trade since he was 8 years of age. The training I received from Mike was invaluable. Before I parted Hannoush, I was their engraver, model maker, designer and jeweler.
As my engraving skills improved, I had a vision of becoming the master firearms engraver for Smith & Wesson. I knew I certainly could never just walk back into S & W and expect to be granted an engraving position, so I went back, once again, as a fitter--with one goal in mind. I began showing my work to the right people, and I was awarded a position after a few key people saw my capabilities and heard my ideas. The company changed ownership and I found my self laid off once again. S & W closed the doors to the engraving department for the first time in S&W history...I was devastated to watch this legacy and tradition disappear at the hands of mismanagement.
I then found myself back to square one again, and I opened my own shop to try engraving on my own. Anybody who has ever worked with the Bureau of Alcohol, Tobacco, and Firearms knows how lengthy of a process it can be to obtain proper licensure. I was just starting to get a customer base built up when my wife became pregnant with our second child. Health insurance became an issue, and I was determined to bring back custom engraving to S & W--for the dual purpose of continuing a century-long legacy and tradition, and, of course, for benefits!! It was not an easy task by any means. I was granted an engraving position after suggesting no-fail, risk-free business strategies. They made it more challenging, as they wanted zero-money invested on their part, and I had to agree to a non-compete contract. I also agreed to no "down time" engraving, meaning that when there was no engraving work, I would be put back on the bench to build guns!! It was a win-win situation for them. I brought all my own equipment from home as part of the agreement. Things started off slow, but once they heard my marketing ideas and began putting them into action, things really took off. I also brought in my own digital camera to keep a portfolio of my work and to also assist the Customer Service Dept. with potential engraving customers who would request to see samples of my work. Work was plentiful--so much, in fact, that I was able to get my previous work partner back into engraving. With relentless effort, I took a zero-money-making business and turned it into the very lucrative business that it once was. After working as S&W's master engraver, and working closely with top-level management, I realized our visions of how the engraving department should be run differed immensely. After much thought, discussion, and support from my wife and self-employed fellow engravers, I chose to leave Smith and venture off on my own once again. I will not speak lowly of S&W, since the people that work out on the floor are very dedicated workers who take great pride in what they do. I just found it appropriate to leave the company with my ideas and visions of how custom engraving should be handled. That's my story!!
THANK YOU and Enjoy browsing through my site!!
Wayne A. D'Angelo
Me at work!! SHOTSHOW2004

Member of The Firearms Engravers Guild of America