COLT S.A.A
Wayne D'Angelo & Leonard Francolini
Collaboration!!
This project is a collaboration between two Artists. It will comprise of a COLT S.A.A with C++ Coverage engraving. The firearm is adorned with with special Gold inlays by none other than Leonard Francolini, Mr. Francolin's work speaks for it's self, he is considered the Michelangelo of Firearm Engraving!! Everything else along with ornamental scrollwork will be engraved by myself (Wayne D'Angelo) .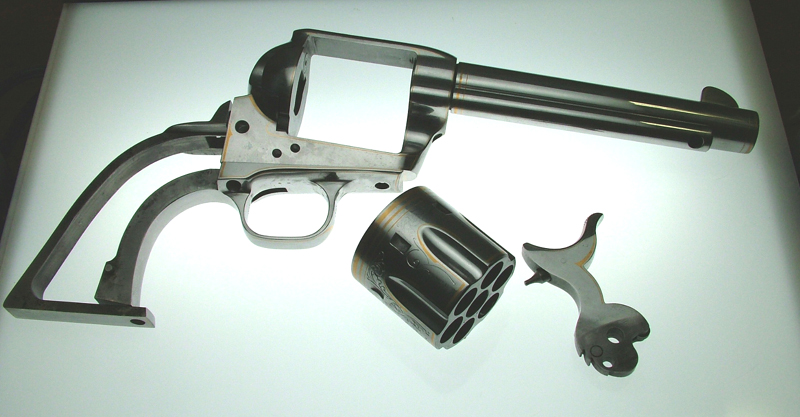 Above is the Colt S.A.A with all the Gold inlays already done by Mr. Francolini, it is now ready for my engraving.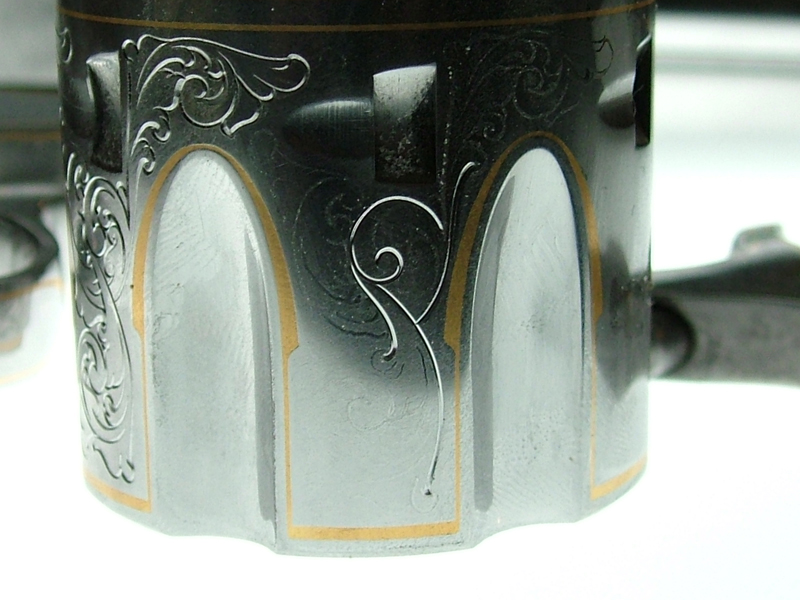 The cylinder has had the design lightly drawn out and the cutting has begun.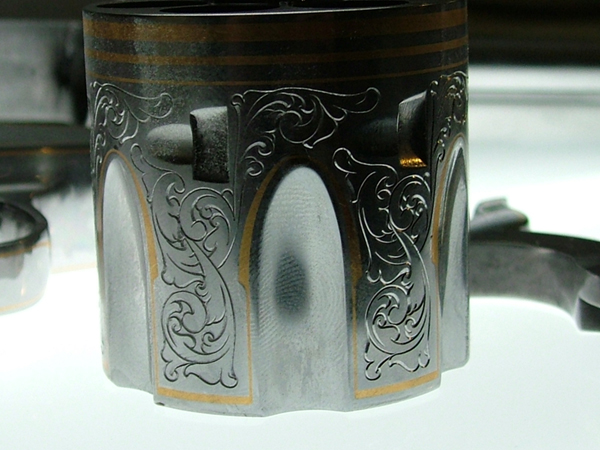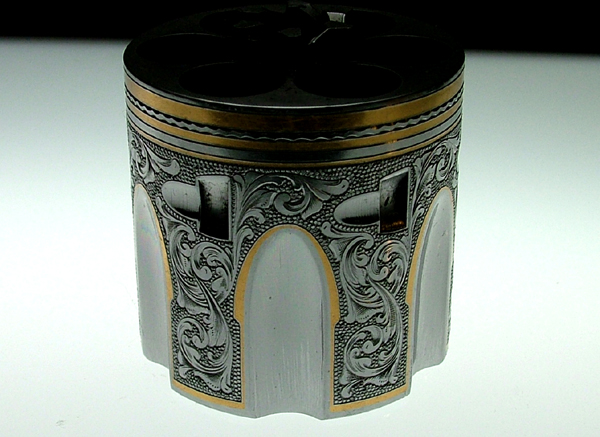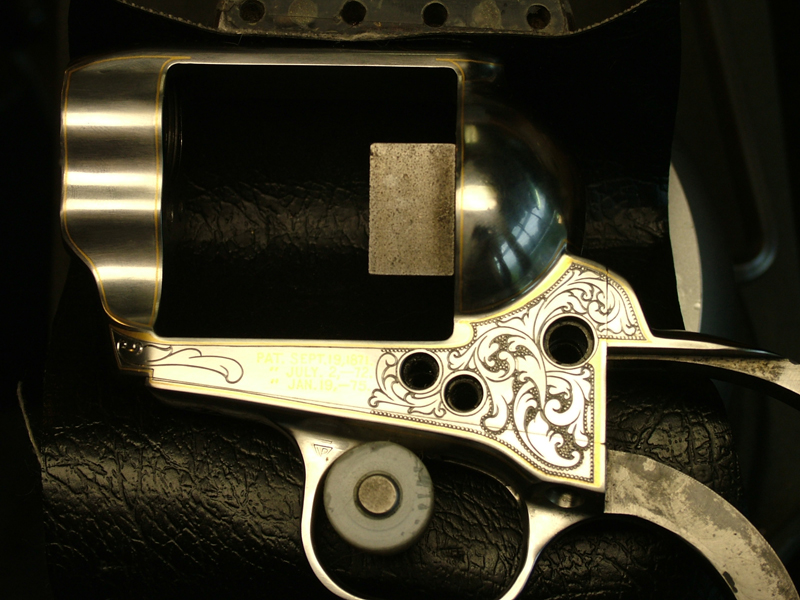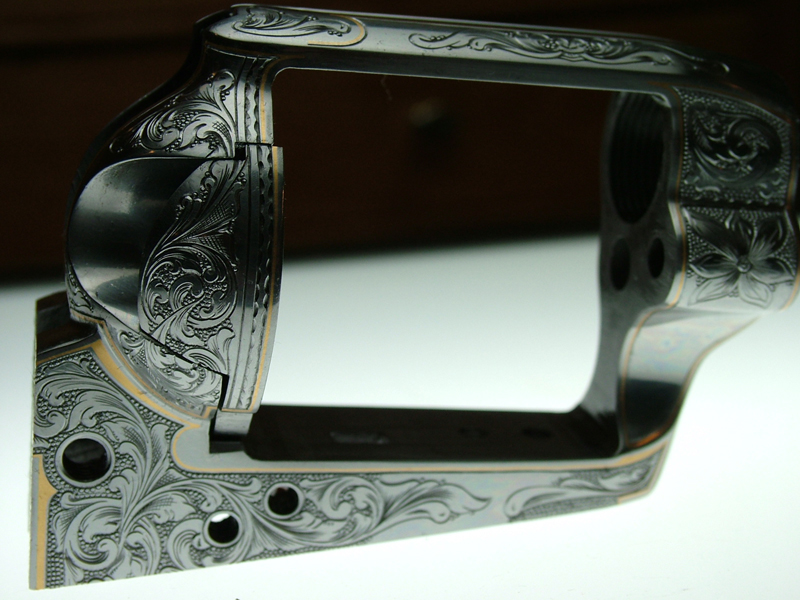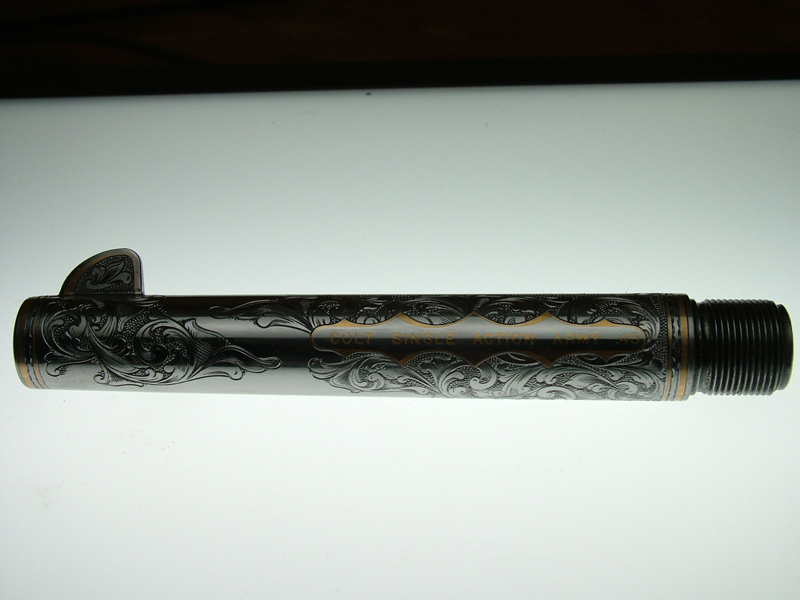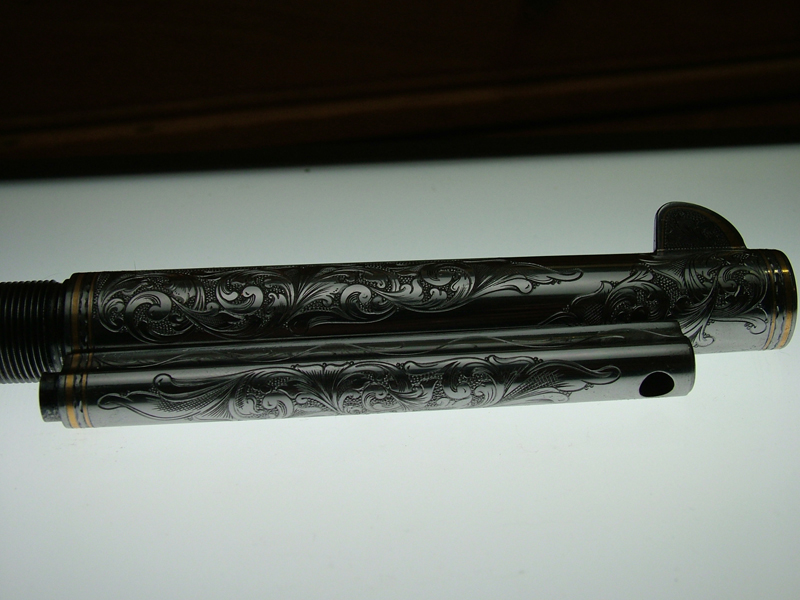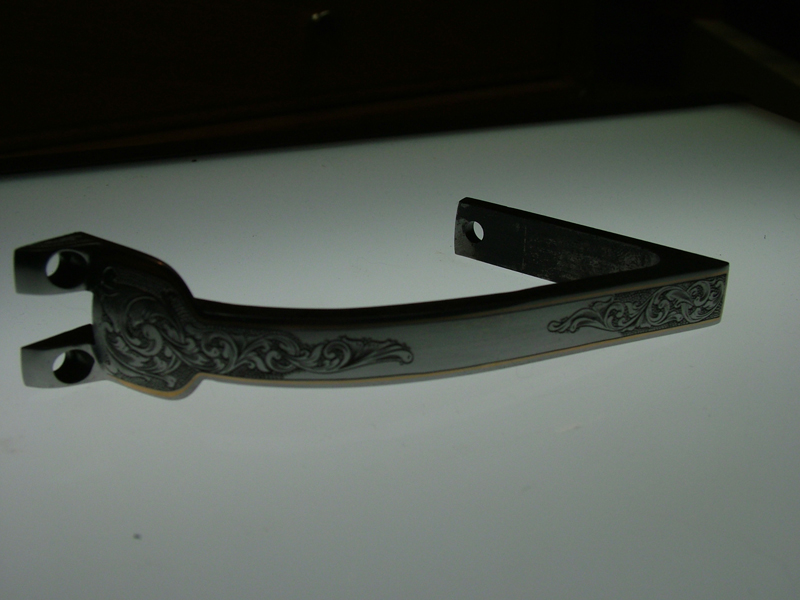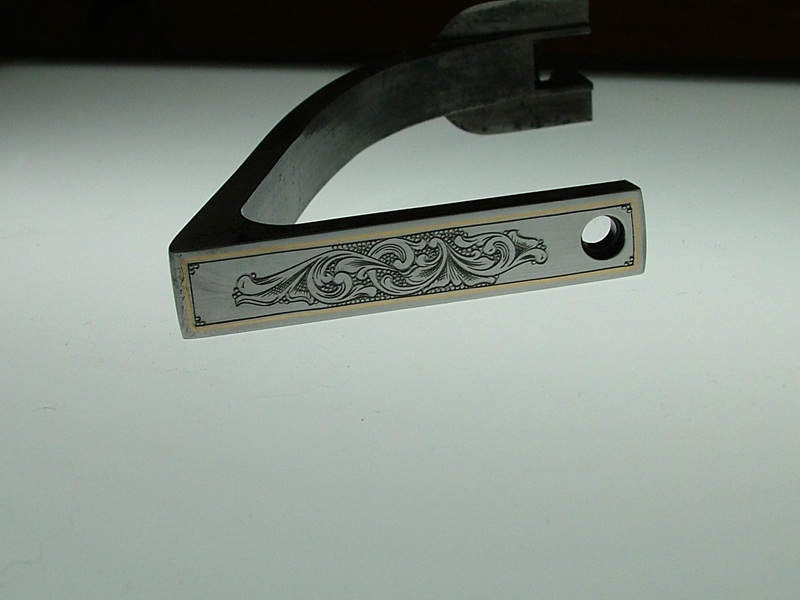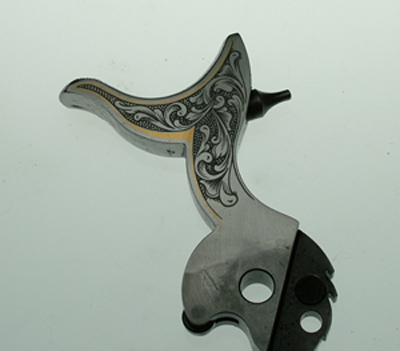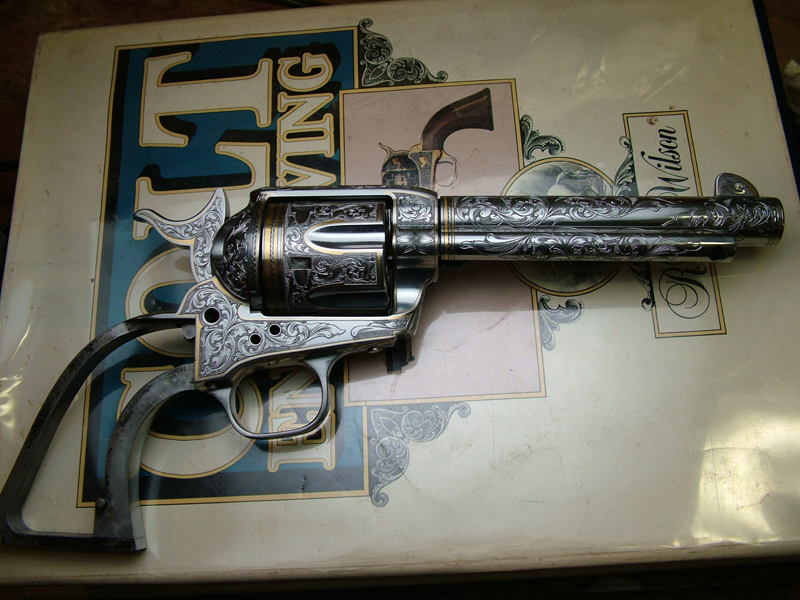 Ready for Blueing!!!!!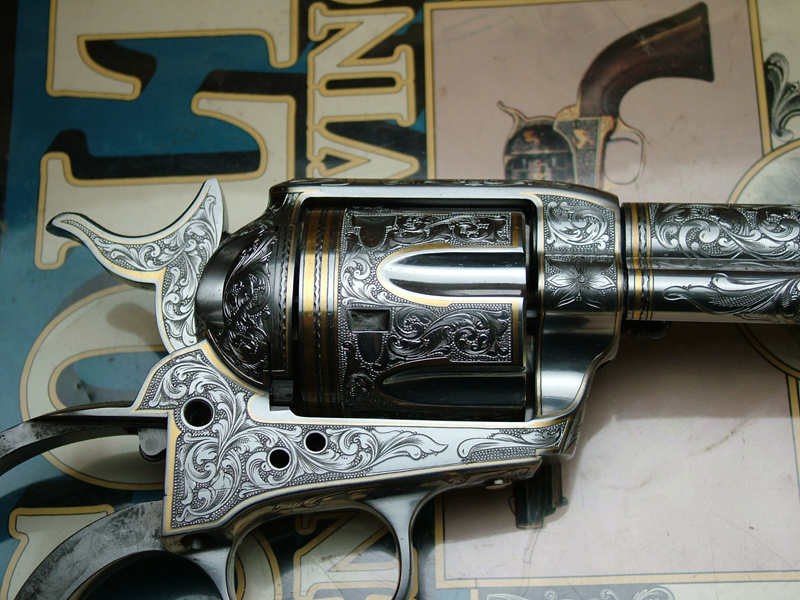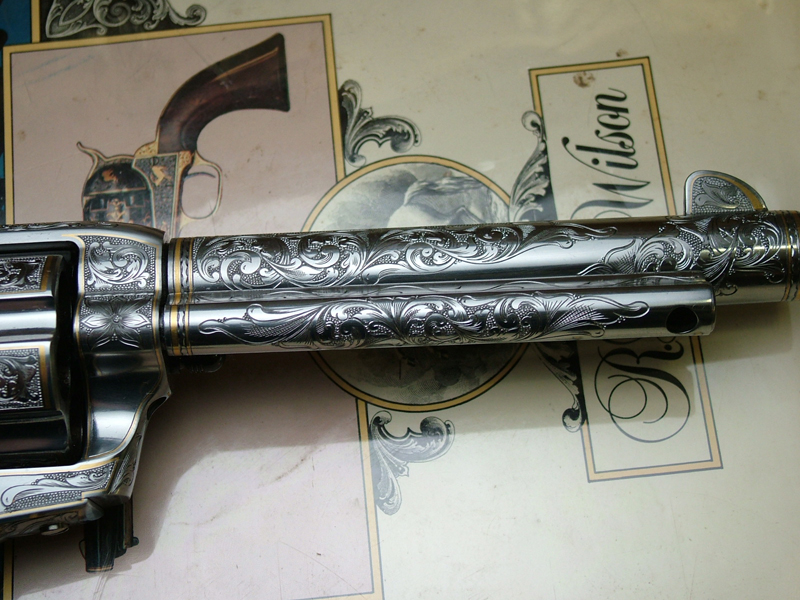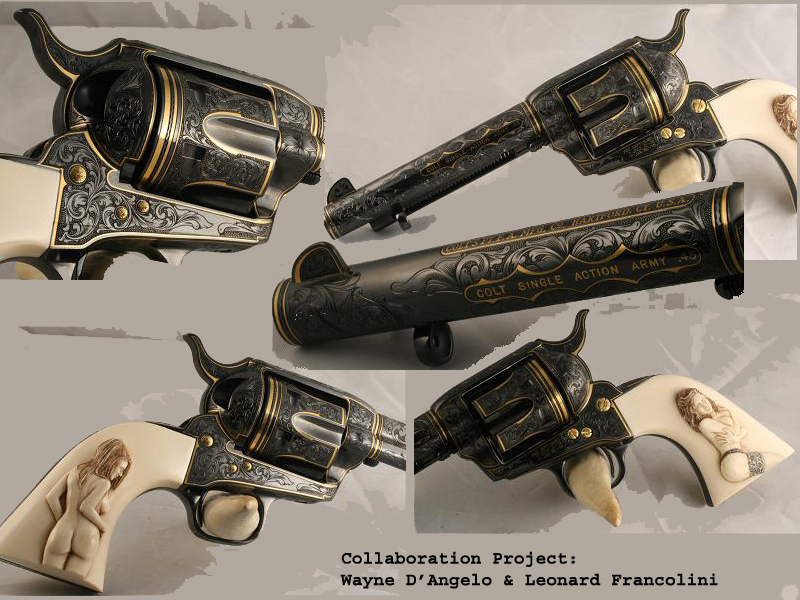 FINISHED PRODUCT!!!!
***Colt Lightning..click here***